Feature Variety Nebbiolo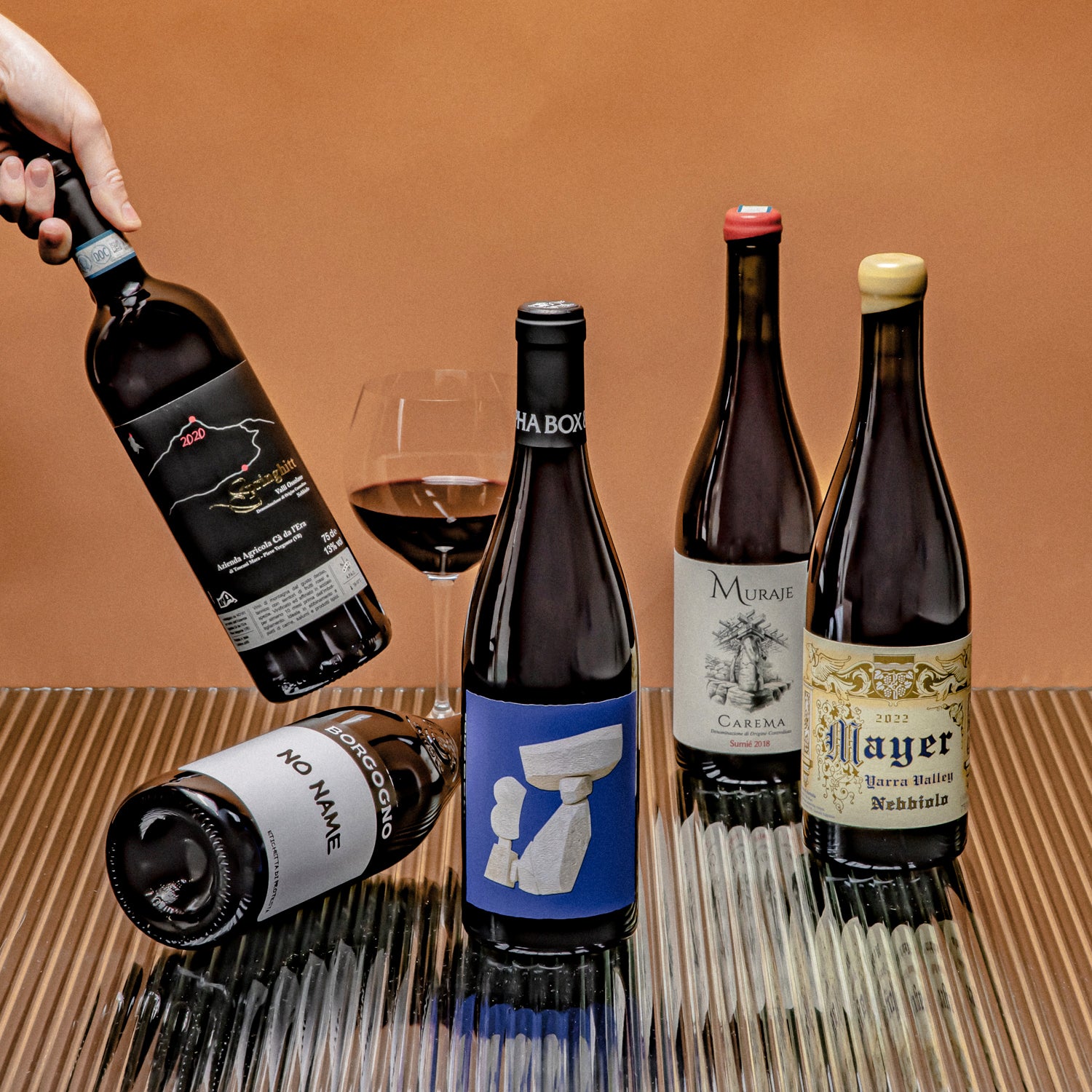 Not A One-Hit Wonder
There's nary a Nebbiolo lover in the world — nay in our Sometimes Always team — who doesn't love a Barolo. But, the grape shouldn't be typecast as a one-hit wonder. The King of Italian Wine may be grown in a tiny commune inside Langhe, but the grape is also found in vineyards across broader Piedmont, further north in Alto Piemonte's Ghemme and Gattinera, further east near the Swiss border in Lombardy's Valtellina, and right here on our shores in the Land of Oz. It's a whole new world of Nebbiolo. 
The New World of Nebbiolo
Nebbiolo is a thin-skinned, early-flowering, late-ripening variety, which means it's incredibly fussy with the thermostat and impossible to grow in many regions. It can't be too hot, but it can't snow too early. It thrives in cooler conditions, but easily succumbs to spring frost.The hilly slopes of the Langhe, in the north of Italy, panini-d between the Alps and the Ligurian Sea, is the grape's proverbial Nirvana.

Inside Langhe, there are three key Nebbiolo-producing DOCGs: Barolo, Barbaresco and Roero. The wines here are all about perfume and structure, powerful wines with well-structured tannins and incredible aging potential.

Alongside the region's big Barolo houses, you'll find new-age producers doing things differently, including the anarchists at Borgogno. Ever since the powers that be at the DOCG declined to classify a sample of the producer's wine as Barolo in 2005, they've been releasing some of their wine from the Barolo region as Langhe Nebbiolo DOC under 'No Name' in protest. It's Barolo, that's not Barolo, at an incredible price.

Further north in Alto Piemonte, the soil is volcanic and the weather cooler as vineyards grow at the base of the Italian Alps. Producers such as Muraje in Carema and Ghemme's Platinetti Guido are making Nebbiolo — or Spanna as it's known here — that's slightly lighter in style with an instantly recognisable minerality and lingering alpine herbs.


Across in Valtellina, on the border of Switzerland, another alpine Nebbiolo grows. Here, called Chiavennasca, the grapes are grown on rocky soils, producing wines that are lighter and more graceful than their Langhe counterparts, but have equal aging potential thanks to their tannins and acidity. Some even draw comparisons between Valtellina's Chiavennasca and Burgundy's Pinot Noir.

Outside of northern Italy, Nebbiolo is scarce — with small amounts found in California and Mexico — apart from right here in Australia. It's planted across the Adelaide Hills, Yarra Valley, Margaret River and parts of ACT and Queensland where they're blessed with Nebbiolo-friendly warm days and cool nights.

In Oz, Nebbiolo shapeshifts across the regions, with some winemakers like Yarra Valley's rule-breaking Timo Mayer and Owen Latta from the Pyrenees opting for bright, spicy and juicy wines, while others like Hilltops' Ravensworth and Adelaide Hills' Longview making more savoury expressions. With more and more local winemakers discovering and planting the Italian variety, the new world of Nebbiolo is only set to get more exciting.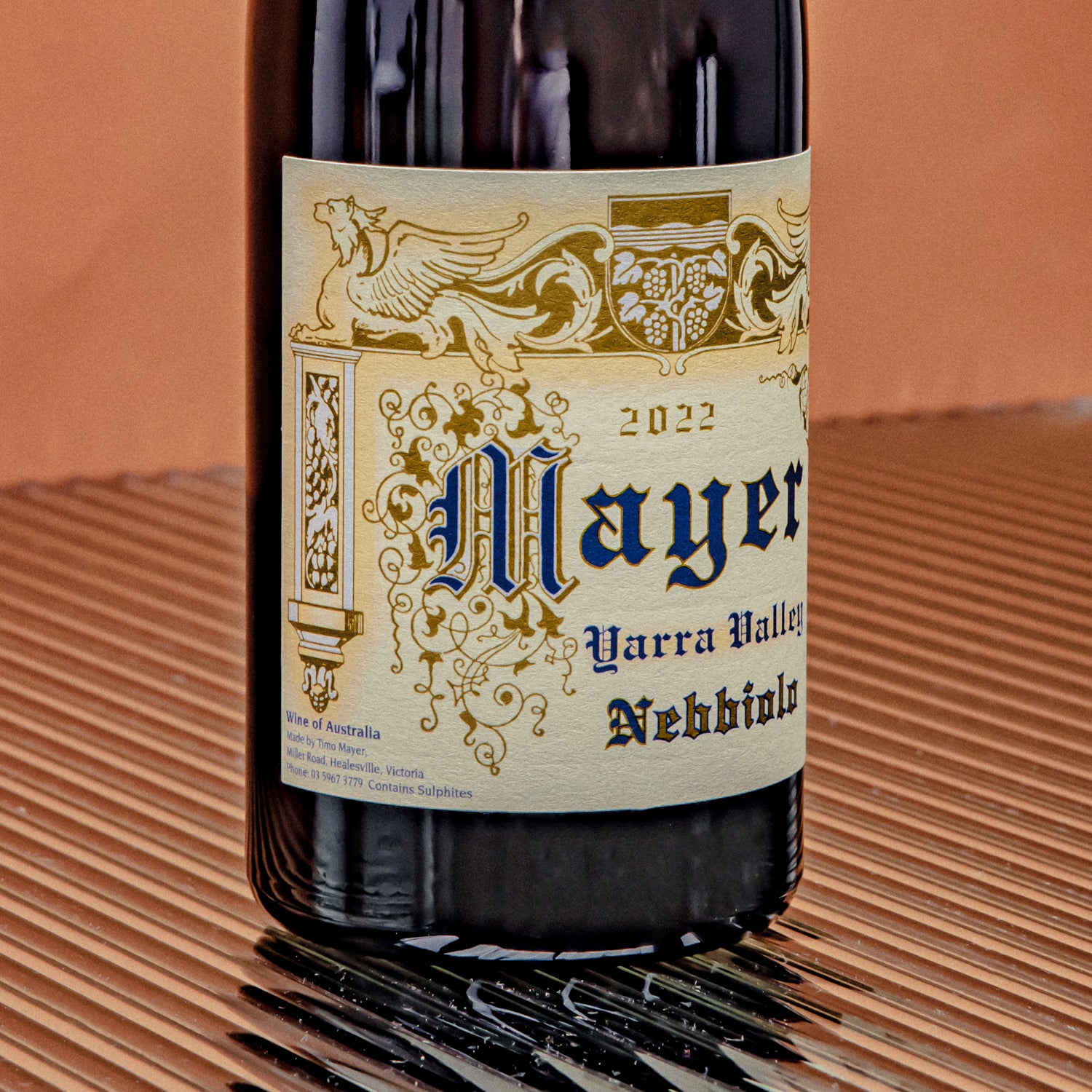 "While it's a grape steeped in history and oft-governed by strict DOC and DOCG rules, in recent years, many winemakers have given the middle-finger-salute to classifications and traditions to create wines that are wild, experimental and incredibly interesting in all the right ways."